Hotel Info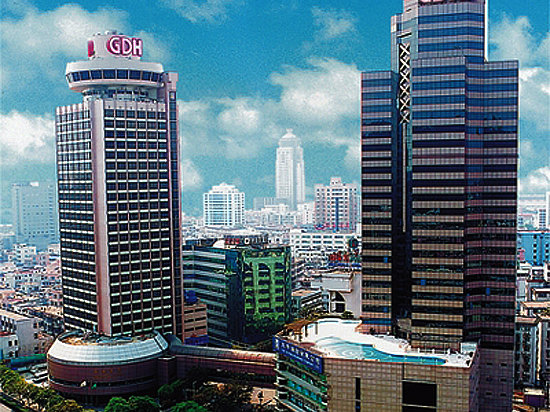 Guangdong Hotel Zhuhai
is located in Gongbei Yuehai East Road, close to Zhuhai's bustling commercial pedestrian street and Zhuhai's romantic seaside Lovers Road, across from Macao and facing the Hong Kong Zhuhai Macao Bridge.
The hotel is managed by Yuehai (International) hotel management group, the pioneer of national brand in Chinese hotel industry. It has won the 'golden key service award of Chinese hotel industry' awarded by international golden key organization. It has more than 300 luxurious and comfortable guest rooms and more than 90 hotel style apartments. It is a hotel providing service apartment products; The rooms are well equipped and well served.
Three restaurants with different styles and coffee bars for leisure and comfort, featuring famous dishes and delicious food from all over the world; With a revolving restaurant, you can have a 360 degree view of the beautiful scenery of Zhuhai and Macao; The hotel has complete supporting facilities, multi-functional conference room, business center, fitness center, song and dance hall, massage, beauty salon and so on, fully meeting the different business travel needs of customers.
Breakfast price
: CNY58($7.9) / person
Breakfast time
: 06:00-10:00
Breakfast type
: Set meal (Western)