Hotel Info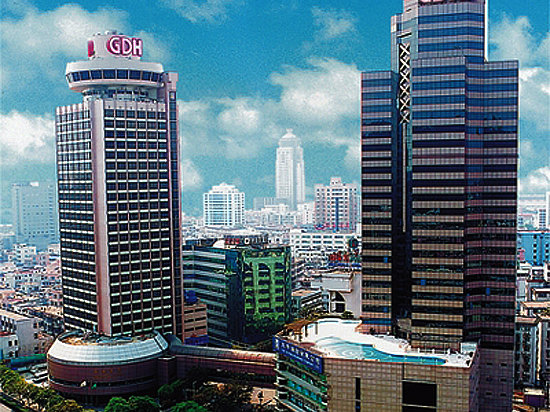 The Guangdong Hotel (Zhuhai yuehai jiudian) is located at the intersection of East Yuehai Road and Lianhua Road, a ten-minute drive away from Jiuzhou Port.

Overlooking the South China Sea, this Zhuhai hotel features two connected towers. All of the hotel's over 100 serviced apartments and various rooms come well appointed. Most afford pretty sea views as well.

Guests can enjoy themselves with a few frames at the bowling alley, swims in the outdoor swimming pool or with workouts in the fitness center.

This Zhuhai hotel's dining facilities are another plus. The revolving Western restaurant, once visited by Former Chairman Deng Xiaoping, is a popular place to get a bird's view of Zhuhai, Macau and the South China Sea. There are also two Chinese restaurants specializing in Cantonese and Chaozhou cuisines, but also offering various delicacies from throughout China.